Orthodontics in The Woodlands
Your Path to a Straight Smile
Most family dentists are happy to refer you out should you or your child need orthodontic care, but at our practice, Dr. David Cunningham is ready and able to offer you the treatments you need in one convenient location. He is an American Academy of Gnathologic Orthopedics certified practitioner, so no matter which treatment you choose, it will always end with a beautifully straight smile. To explore our treatment options and learn more about them, contact us today.
Traditional Orthodontics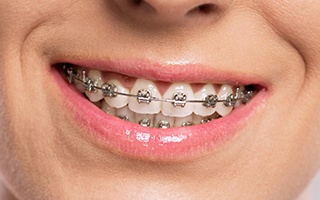 Traditional orthodontics refers to metal braces, which are still the most reliable, durable, and cost-effective orthodontic solution available today. They are excellent at taking care of everything from minor teeth alignment issues to complex occlusion (bite) problems, and they are a great option for children and adults alike. While they still work in the same basic manner, the look of braces has changed quite a bit over time, making them smaller, sleeker, and more subtle than ever before.
Invisalign®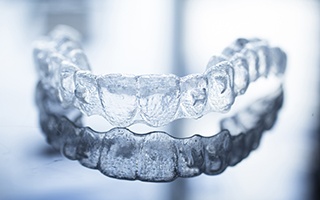 If the thought of getting braces is enough to make you not want to straighten your teeth at all, then let us introduce you to Invisalign®. Rather than using brackets and wires, it utilizes a series of crystal clear aligner trays to gently shift the teeth in the most discreet and comfortable way possible. When worn, they are practically invisible to the naked eye, plus they can be easily removed whenever you need to eat or brush your teeth.
ClearCorrect™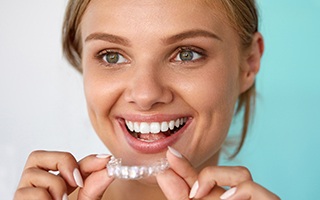 ClearCorrect™ is also a clear aligner system similar to Invisalign®, but there is one distinct difference: ClearCorrect™ is 100% made in America. This tends to make it a more cost-effective option for patients who want a more aesthetically-focused treatment. It offers all of the same benefits as Invisalign, and it can even deliver complete results in just 8-18 months. We'll let you know which aligner system is best for you after a consultation!
Fast Braces® & Six Month Smiles®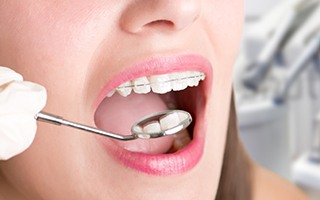 Want your teeth straightened as fast as possible? Fast Braces® can shave months off of your treatment time because they move the roots and crowns of the teeth at the same time (traditional braces usually move one then the other), and Six Month Smiles® solely focuses on the front teeth that show when a person smiles. Because fewer teeth are being moved, they will shift much faster without the need for any extra force.